Rachel Toomim


Acupuncture Physician

Acupuncturist, Rachel Toomim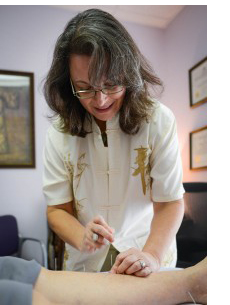 Rachel Toomim, A.P., has been in health care for over 40 years and has been practicing acupuncture for over 33+ years.  Because of her extensive experience in addictions and drug court consulting, she was brought to Florida by the 12th Judicial Court to design and implement drug court programs for both Sarasota and Manatee Counties.  Dr. Toomim is respected throughout the community as an experienced practitioner. She has served as an elected board member for the National Acupuncture Detoxification Association (NADA), 503(c)(3) - Vice President and Training Chair and Senior Editor of the NADA Resource Manual, as well as serving on the boards of the Acupuncture and Oriental Medicine Alliance, a 503(c)(4) Public Welfare Organization and the American Association of Acupuncture and Oriental Medicine, a 503(c)(6) Professional Organization.
Family Practice
Rachel Toomim treats men, women, and children for a wide variety of disorders. She is an internationally recognized expert in the treatment of addictions and behavioral health issues. She has advanced training in immune disorders, the treatment of cancer and other tumorous growths, women's and men's health—including fertility, menopause and andropause, digestive disorders and obesity, nephrology, neurology, ophthalmology, pulmonology, rheumatology, and other pain disorders. The advanced training focus includes an in-depth study of the ancient classical texts of acupuncture and Traditional East Asian Medicine with a side-by-side understanding of the most current modern medicine for each specialty.  Twice yearly for more than a dozen years, she participated with a small group of practitioners who engaged in extensive study with the world's foremost scholar of acupuncture, Tran Viet Dung MD.  These studies contribute to her advanced knowledge, as well as her ability to use it as an extremely powerful healing tool.
Addictions/Mental Health/Public Health 
Dr. Toomim is recognized as an experienced innovator in the addictions and criminal justice fields, receiving the distinguished Chief Justice Commendation from the Supreme Court of Florida.  For over twenty years she has consulted and trained judges, prosecutors, public defenders, correctional officers, and treatment professionals throughout the country in implementing criminal justice programs.  Her programs in California, Nevada, Texas, Vermont, and Florida have drawn practitioners from around the world.
To bring greater attention to the need for treatment of people with addictions, Dr. Toomim created an international event in May 2001, the first of several Global Group Qi events.  Sixty sites including the United States, Mexico, Canada, Germany, the United Kingdom, India, and Australia participated in an almost simultaneous treatment experience based on the acupuncture "wellness protocol."  This event became part of the annual celebration of Acupuncture and Oriental Medicine Day as a coordinated effort between two of the national organizations for which she served.
Public Service
In response to the ravages of Hurricane Katrina, Dr. Toomim was one of the first acupuncturists to gain access to first responders in the State of Louisiana. She teamed with another Sarasota acupuncturist, Deborah Williams AP in treating Coast Guard, FEMA, and other local and federal responders for a variety of trauma-related issues, such as insomnia, anxiety, depression, and other emotional and nervous disorders, as well as serving to maintain their health as they faced unsafe conditions while dealing with the clean-up of the Gulf Coast. She subsequently helped create a model for acupuncture response in emergency situations.
Teaching
Dr. Toomim educates medical and criminal justice professionals in the use and implementation of acupuncture, clinically and programmatically.  She served as a faculty member of the Acupuncture for Physicians Program at the University of Miami School of Complementary & Integrative Medicine. Other national trainings include Acupuncture, Oriental Medicine, addictions/mental health treatment and many trainings for the AAAOM, the AOM Alliance and NADA. She has also been a guest instructor and/or consultant for the following Acupuncture and Oriental Medicine colleges: East West College of Natural Medicine (Sarasota FL), Dragon Rises College of Oriental Medicine (Gainesville FL), Academy for Five Element Acupuncture (Gainesville FL), AOMA Graduate School of Integrative Medicine (Austin TX).
In the news: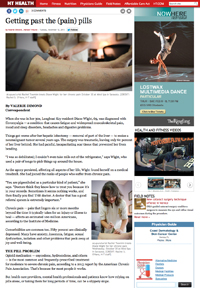 Please view our "About Acupuncture and Acu-Energetics" page.